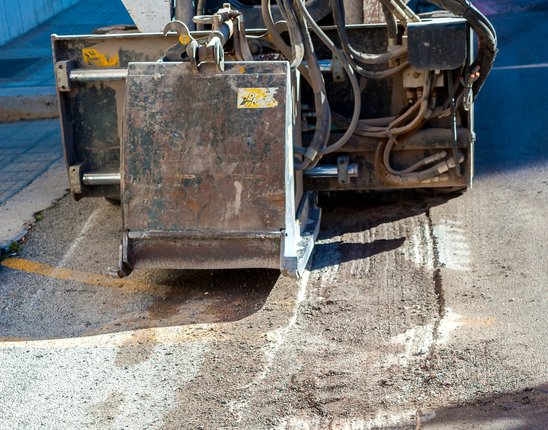 Severe cracking and divots dramatically lessen the lifespan of your asphalt and need to be repaired. RoadBuilders is equipped for asphalt milling in Whitehouse, Nashville, and Sumner County, TN, delivering much-needed repairs to your surface by stripping away damaged material. Regardless of the condition your asphalt is in, we're up for the job.
Benefits of Asphalt Milling
Asphalt milling is an ideal way to restore the integrity and longevity to your surfaces. In fact, you can use milling as an environmentally conscious method for repaving your asphalt. The results are smooth and clean, without the process of bringing in new aggregate. Take a look at some of the great benefits of milling:
It's an easy way to remove worn-out pavement
Milling levels pavement height to prevent dips
Grading the asphalt facilitates effective drainage
Milling is a form of repair that'll improve lifespan
Signs You Need Pavement Milling
How do you know you need pavement milling in Nashville, TN? There are several distinct signs your surface is suffering. Check out some of the most common types of damage and why asphalt milling is the best way to deal with them:
Bleeding:
If your pavement looks slick and shiny, it's a condition called bleeding. Hot weather or too much asphalt can cause this condition, requiring milling to remediate.
Raveling:
Large chunks and pieces of gravel on your asphalt are symptoms of raveling. Milling tears up these chunks and readies the surface for remediation.
Rutting:
This condition occurs when the asphalt sinks or when divots emerge as the result of heavy traffic. Milling is the ideal way to remediate rutting.
Shoving:
Shoving makes your surface feel gritty and worn. Milling removes this grit and smooths the surface to restore its appeal.
Rolling:
Poor base stability can cause your asphalt to rise and sink over time, creating a rolling effect and a bumpy ride. Milling smooths out rolling back to a stable level.
Damage:
Milling remediates all types of damages, from gouges to blemishes and everything in between. It's a convenient way to fix wide-ranging damages.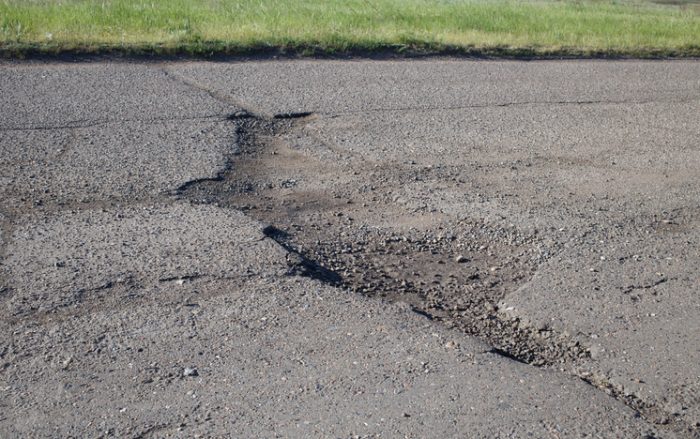 Contact us for Asphalt & Pavement Milling
RoadBuilders is equipped to mill asphalt surfaces in any condition, regardless of the size of the surface. We work quickly to administer repairs, utilizing the milling process to leave you with cost-effective benefits you'll enjoy for decades to come. Contact us at 615-756-9559 to learn more about the milling process and our other services, including concrete bases and tar and chip repair,