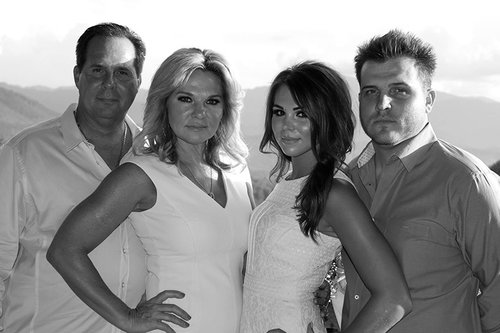 RoadBuilders is a generational, family-owned and -operated asphalt services company with over 20 years of experience. For decades, we've proudly served the Whitehouse, Nashville, and Sumner County, TN communities with quality paving solutions for both private and commercial customers.
Our experience and expertise have made us a household name for anyone seeking asphalt services. Through every project we've worked, we've taken the opportunity to provide customers with truly exceptional service. From new installations, to repairs, to maintenance capabilities, we're available for driveway, parking lot and road paving, regardless of the scope of work.
Putting Satisfaction First
Our family team works hard to make sure you're always satisfied! The craftsmanship and dedication we provide are unparalleled, and we only call a job finished when it meets our exemplary expectations. We're not happy until you are, and we'll make sure the work is always done right. If, for any reason, you're not completely satisfied with the job we do, call us immediately and we'll set it right.
Pillars of Excellence
If you're considering having a surface paved, we recommend calling us for asphalt. Take a look at why asphalt is such a superior product and the benefits you'll get from a job well done by our team:
Economical:
It takes less time and labor to install asphalt, yet its resilience and durability are second to none! This makes it an economical choice for long-term results.
Durable:
When laid properly, asphalt will stand up to heavy wear and harsh elements for decades to come, giving you a superior return on your investment.
Safe:
Asphalt's safety is related to its smooth finish. It affords drivers slide protection, lessens spring-back, and improves the visibility of road markings.
Recyclable:
Asphalt is a recyclable material and is a popular choice for driveways, roads and parking lots. Asphalt paving can be uncovered and recycled into new use!
To see just how beneficial asphalt can be for you and your property, contact RoadBuilders today at 615-756-9559. We promise a job well done and a surface that'll benefit you every day for years and years to come.